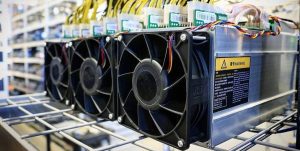 Hydrocarbon 8 (UK) LTD, an international oil&gas project management company, is pleased to announce significant development of one of the company assets (gas field). The company reached the agreement with the biggest Chinese producer of Antminers Bitmain and its authorized distributor to develop a sort of cloud mining facility at one of the company gas field.
In order to unlock company reserve value we will immediately commence building up gas power station ( up to 200 MWT ) for BTC mining facility.
Key advantages for investors:
 low cost of electricity (less than 1 cent per kWh) due to low cost of high quality natural gas which together with mining facility generates average annual IRR of more than 210 %;
 favorable conditions for operation of mining facility – average annual temperature -0.8С;
ability to build up facility by stages without interruption of daily mining process;
total Hash rate to be achieved – 1.8 EH/s;
70% of annual profit will be distributed to token holders.
Company will allow investors who are particularly dedicated to mining of BTC to allocate their shares in kind of business (spin-off ) during first year of holding tokens.