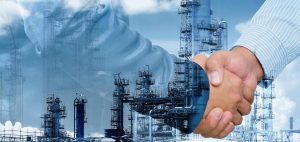 We are pleased to announce the signing of a legally binding (Letter of Intent & Term Sheet LOI/TS) to 100% acquire a sound independent GCC based E&P company with existing oil production, recent exploration discoveries and significant exploration upside.
The acquisition will be conducted by purchasing 75% of the GCC E&P company stake and share swap for the remaining 25%.
The purpose of the signed LOI/TS is to provide commercial and legal agreements and grounds to proceed with signing of the definitive agreements & SPA within next month with the agreed intention to close the deal before end of March 2019.
Furthermore, by signing this LOI/TS which include a sizable merger component , we anticipate significant synergy and value add as a result for this collaboration which will help achieving our objective to substantially grow our E&P company in MENA region.